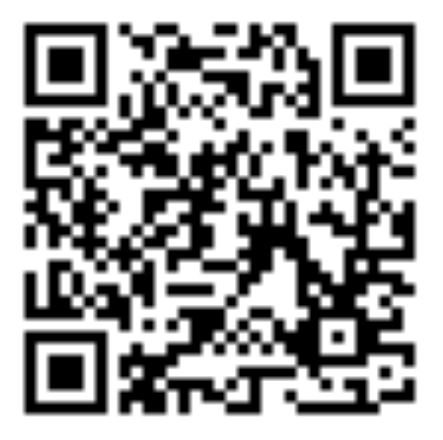 Scan QR Code 
or Click Here for Full-Accreditation Statement
---
DIPLOMA IN HALAL MANAGEMENT (IC120)
PROFILE
Diploma in Halal Management is a programme aimed at producing industry-ready graduates who are knowledgeable with the fundamental in Halal management. The Graduates able to look forward to a bright future in the growth halal industry in the area of nutrition, halal-related services, hospitality & tourism, quality management, pharmaceuticals, cosmetics, finance and entrepreneurship. Upon completion of this programme, the students will equip with industry-ready skills and academic knowledge that will provide the student with succeeds in the industry in order to materializing Malaysia as a global Halal Hub. In addition, the diploma graduates able to further their degree at UiTM or other Malaysia's Higher Learning Institution.
Admissions Requirement
A candidate must fulfil the requirements as follows:
University General Requirements
Pass in SPM or any equivalent certificate recognised by Malaysia Higher Education with at least five (5) credits including Bahasa Melayu / Bahasa Malaysia and a pass in Sejarah.
Programme Specific Requirements
SPM level or equivalent
Fulfill General Requirements with at least a Credit in:
English
Pendidikan Islam / Tasawwur Islam / Pendidikan al-Quran & al-Sunnah / Pendidikan Syariah Islamiah
AND
Pass in Bahasa Arab / Bahasa Arab Tinggi / Bahasa Arab (Komunikasi)
Pass in Mathematics / Additional Mathematics
PRA DIPLOMA UiTM level
Pass in Pra Diploma Perdagangan (PD002 / PD003) and Pra Diploma Sains (PD007 / PD008) programme from UiTM
AND                                                                           
Credit in Pendidikan Islam / Tasawwur Islam / Pendidikan al-Quran & al-Sunnah / Pendidikan Syariah Islamiah at the SPM level or equivalent
AND
Pass in Bahasa Arab / Bahasa Arab Tinggi / Bahasa Arab (Komunikasi) at SPM level or equivalent
APEL (ACCREDITATION OF PRIOR EXPERIENTAL LEARNING)
Pass in MQA assessment (Aptitude Test and Portfolio assessment)
Applicant aged at least 2 years old
Working experience in a relevant field for at least five (5) years
Pass an interview at faculty level
MODE AND DURATION
Full-time:
2 ½ years (5 semesters)