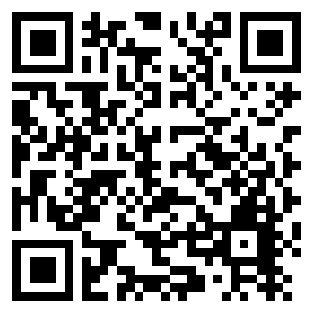 Scan QR Code 
or Click Here for Full-Accreditation Statement
---
DIPLOMA IN MUAMALAT (IC110)
PROFILE
Diploma in Muamalat is a programme aimed at producing industry-ready graduates who are knowledgeable in Muamalat and Islamic Finance. The graduates can look forward to a bright future in the growth financial industry in Islamic banking and financial sector as well as in muamalat consultancy (wills, investment, zakat). Upon completion of this programme, the students will equip with skills and knowledge to feed the industry need in order to materialize Malaysia as a global Islamic finance and Halal hub. In addition, the diploma graduates able to further their degree at UiTM or other Malaysia's Higher Learning Institution.
Admissions Requirement
A candidate must fulfil the requirements as follows:
University General Requirements
Pass in SPM or any equivalent certificate recognised by Malaysia Higher Education with at least five (5) credits including Bahasa Melayu / Bahasa Malaysia and a pass in Sejarah.
Programme Specific Requirements
SPM level or equivalent
Fulfill General Requirements with at least a Credit in:
English
Pendidikan Islam / Tasawwur Islam / Pendidikan al-Quran & al-Sunnah / Pendidikan Syariah Islamiah
AND
Pass in Bahasa Arab / Bahasa Arab Tinggi / Bahasa Arab (Komunikasi)
Pass in Mathematics / Additional Mathematics
PRA DIPLOMA UiTM level
Pass in Pra Diploma Perdagangan (PD002 / PD003) and Pra Diploma Sains (PD007 / PD008) programme from UiTM
AND                                                                           
Credit in Pendidikan Islam / Tasawwur Islam / Pendidikan al-Quran & al-Sunnah / Pendidikan Syariah Islamiah at the SPM level or equivalent
AND
Pass in Bahasa Arab / Bahasa Arab Tinggi / Bahasa Arab (Komunikasi) at SPM level or equivalent
APEL (ACCREDITATION OF PRIOR EXPERIENTAL LEARNING)
Pass in MQA assessment (Aptitude Test and Portfolio assessment)
Applicant aged at least 2 years old
Working experience in a relevant field for at least five (5) years
Pass an interview at faculty level
MODE AND DURATION
Full-time:
2 ½ years (5 semesters)